Grow in Love All Over Again
Looking for some great date ideas for spring?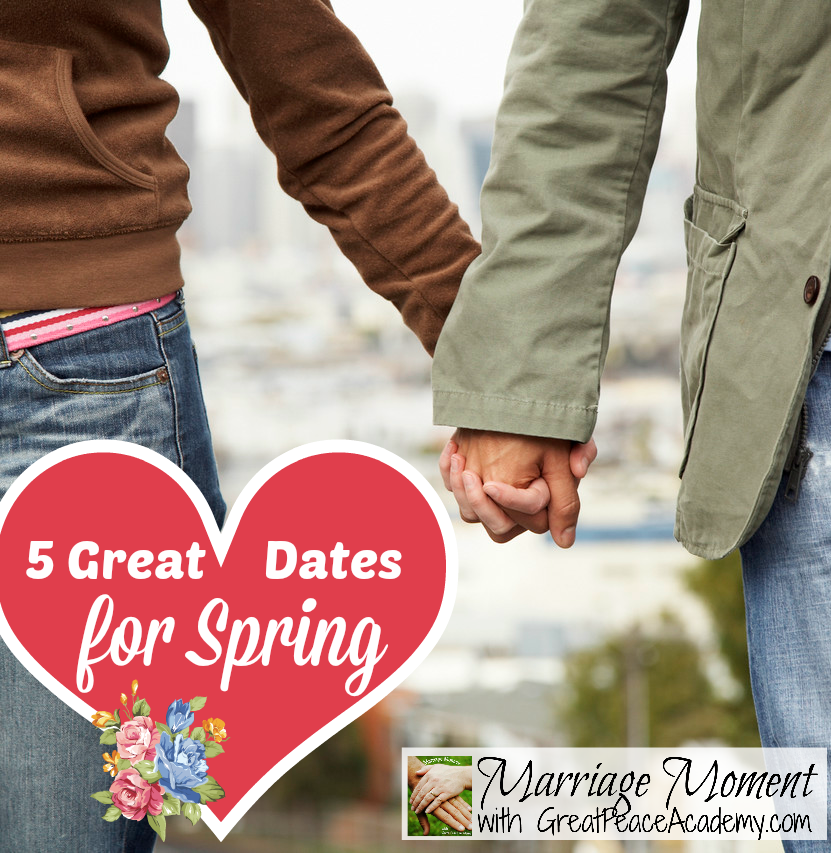 Spring time is a wonderful time to reconnect with your husband. After a long winter of being stuck indoors we can sometimes become grumpy with each other. But, when spring arrives and the family starts to scatter to all the various activities that come along, it doesn't mean that it's time to neglect your marriage relationship. No, it's the perfect time to grow in love together again.
Purposing to spend time together
might be a little harder during the active warm seasons, but you can do it, and you should. That's why I'm sharing 5 great dates for spring. 
5 Spring Time Date Ideas
Visit the Conservatory or Arboretum. Enjoy the budding flowers, walk hand in hand, find joy in the butterflies flying about.
Nature Hike. Find a park with a river running through it, chances are with the snow melt and spring rains you might discover a waterfall together. Hike the trails, stop for a drink, and a kiss, take your time and enjoy each others company.
Trip to the Zoo. Spring time is a great time to visit the zoo. It's still early for crowds so you'll not feel rushed. Have lunch by the lake,
Picnic in the Yard. Send the kids to a sitter, or your sisters house, spread a blanket under the tree in the yard, sit back, relax enjoy a picnic together under the blue sky.
Couples Massage at your Local Spa Retreat. So this might be a bit pricey, but save up for it. Go together and melt away the stresses of winter, relax and afterwards go out for a romantic dinner.
Whatever you choose to do, do it with your beloved. Make time to let each other know your love, remember to kiss, and share laughter together.
Wise words from Dr. Ben Carson.
"There is no perfect utopian marriage. … Think about those things that attracted you to that person in the first place and dwell upon that."

 
Additional Date Ideas for Married Couples
This post is part of the iHomeschool Network Keeping Your Marriage Alive While Homeschooling.