I have one of those boys that asks me questions all day long. On the one hand, I love that he's enthusiastic about learning. On the other hand, sometimes I don't know the answer. This is especially true when he asks me science questions about bugs! I've gathered a massive guide to learning about bugs resources for my son, and for your homeschool students as well.
Every time he sees a bug he asks "Mom, what kind of insect is that?" Since I seldom actually know the answer to that question, especially when the bug isn't actually an insect but another kind of buggy species, I decided to do something about it and get him some resource materials to help him answer his own questions. 
I requested these Bugs books from DK Books which I received for free in exchange for an honest review of the books. I was not compensated for this review. 
This post contains affiliate advertisement links.
Learning About Bugs in Homeschool
The first one, Bug Hunter, is from the Smithsonian Eyewitness Explorer series. I have a fascination with all creatures in nature because I see that they each have work to do that overall, somehow makes this world a better place. I also have one of those, ooh gross, reactions whenever I see most bugs or bug-like creatures.
In Bug Hunter, you will discover a gorgeously appointed book for kids to learn how to explore the world of bugs. There are great bits of information about the various groups of bugs represented but there are also hands-on activities and experiments that really allow children to explore nature. 
Ever wondered why bananas go brown so quickly? Well, in Bug Hunter you'll be challenged to find out and when you do you may just think, yuck that's grossly fascinating!
You'll also see instructions for building a simple bee hive, a wormery and a butterfly feeder.
From ants to worms and bees to spiders this book will fascinate you and your kids while you explore and learn about the life of bugs, and you will probably squirm a little too, after all they are bugs.
From DK's Smithsonian Books, Everything you need to know about Bugs, is like a very kid friendly encyclopedia of bugs. It uses excellent photography and imagery to help kids to see what's being explained.
Don't get me wrong, this book is more than just photos, it's chock-full of information that reveal a wealth of science about bugs.
For example did you know that the largest butterfly is the Queen Alexandra's birdwing with a wingspan of 11 inches?
Have you seen a monarch butterfly lately? Well, how do you know for sure? Maybe just maybe you've seen a viceroy instead. They are 2 different species that mimic each other which helps to keep away predators.
Do you know about leaf-cutter ants? I first learned of them while visiting the Botanical Gardens in Cleveland, they are colony ants and their colony is so very fascinating.
Each ant in the colony has a specific job to do and through much effort and work the colony not only survives but it thrives. You might think that their name leaf-cutter ant means they survive by eating leaves but that is not what they eat. I won't reveal the work they do for food but that's just one of the amazing things you and your kids will learn about in the book.
These are just a few of the wonderful facts that your kids will discover when reading, Everything you need to know about Bugs.
Learn More About Bugs with these 15 Learning Resources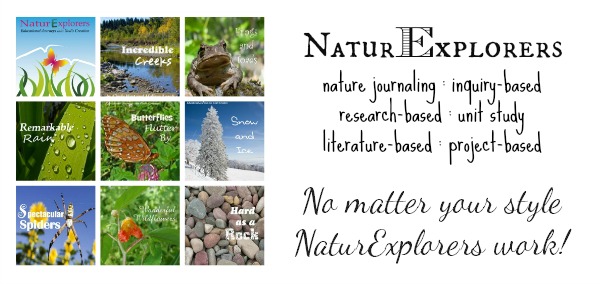 5 More Books About Bugs