Because you can utilize it in so many ways chicken is such a versatile family dinner idea. It serves as a healthy protein that can be added to any casserole, or can serve as a stand alone main entree. And, chicken recipes are both budget friendly and healthy alternatives to other kinds of meats. 
And, since most kids enjoy eating chicken you rarely have to worry about someone saying, I don't like it. 
Chicken recipes can be eaten for any meal from breakfast, to lunch and dinner, and even the occasional protein based snack.
This post contains affiliate advertisement links.
Today, I'm sharing 16 delicious chicken recipes that your family will be thrilled to have when you serve it at the family dinner table. Some are so versatile they'll be great options when you have to eat on the go. And others will delight the taste buds with an unexpected twist on otherwise classic dishes.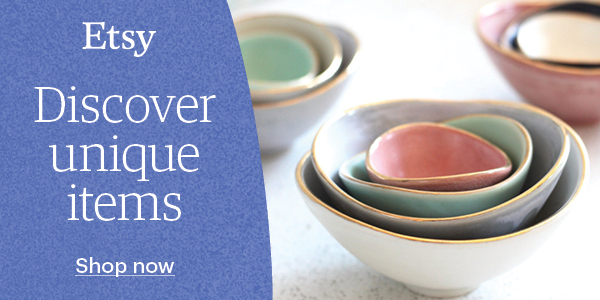 16 Enticing Chicken Recipes
Low-carb Crunchy Chicken Salad
With the weather getting warmer this low-carb chicken salad will make a great dinner to eat outdoors for an impromptu family picnic. 
Chicken Nugget Teriyaki and Fried Rice
What kid doesn't love chicken nuggets? And the ones in this recipe are so fun! Pair them with the classic Asian flavors of teriyaki and fried rice for an unexpected, yet enticing twist on a kid friendly favorite.
Sliders are great for a family dinner idea when you combine it with family bonding activities.  Because, they are a handheld dinner you can watch a movie or play a board game while everyone enjoys these savory Chicken Parmesan Sliders.
Buffalo Chicken Tortilla Pinwheels
Who says appetizers are just for appetizers? Combine these chicken wheels with a side of green beans and carrot sticks and you've got a simple, easy family dinner in no time at all.
Korean BBQ Pulled Chicken Sandwich
We do quite a bit of pulled meats in our Kansas City household. This Asian inspired BBQ is a fun twist on the classic flavors of BBQ. Everyone will love it and you can rest assured that the chicken is healthy. Pair with a spinach salad for even more healthy goodness.
Sometimes you simply want to sit down to an enticing dinner that makes your mouth water before the first bite. This lemon chicken is just that kind of dish. I'd serve this with a side of pan-seared Brussels sprouts or buttered peas.
Sometimes you want something luscious that satisfies a craving. Mustard chicken does that. And, this recipe can be cooked year round by using a cast-iron pan for grilling.
Chicken and Artichoke Whole Grain Casserole
This casserole is chock full of healthy goodness. Plus, the author shares great tips for customizing to whatever your family dietary needs are. So be sure to read the entire article for how to mix it up. 
You really can make your own Thai recipes at home. This peanut chicken recipe is the perfect example of how to do it and it's both easy and a budget saver.
The Best Instant Pot Chicken Breast Recipe
I'll be honest, I haven't quite yet got an Instant Pot. In fact, I've been watching thisInstant Pot pricing for sometime waiting for just the right sale. And, I'm just about ready to get it. That said, this chicken recipe is versatile so I let it marinade, then cook in the oven or a skillet until cooked through. Takes longer, but you get the idea. 
So, I'd totally serve this with a side of blue corn nacho chips and salsa. My family would love this on a Saturday night after we've had a busy day. And, I think yours will too.
Slow Cooker Orange Chicken Wings
To say that this recipe is easy is, well, an understatement. You will marvel at just how simple it is. And, it will quickly become one of your go-to meals.
Another pinwheel recipe that's so easy to make. Using Kitchenaid mixer makes it simple to whip up the filling. Serve with a side of lettuce greens topped with salsa. 
Instant Pot Butter Chicken Recipe
You are going to love this healthy, Keto & THM friendly, Indian dish! It's packed with flavor and you can rest assured your family will be lapping it up. 
Every time I make Hawaiian Chicken my family eats it up. I never have leftovers and neither will you. This recipe is served over Jasmine rice but you can use whatever rice you have on-hand, and I like to add some steamed snap peas as a healthy green. 
I saved the best for last. Cause really, chicken and waffles are the best! This recipe is just perfect for a Sunday night family dinner. They are both savory and sweet so everyone will eat em up! In fact, it's such a versatile recipe you could serve leftovers (if there are any!) the next day. 
What are your favorite ways to serve chicken to your family? I'd love to know. Share your favorite chicken recipe ideas in the comments below. 

Browse decor inspiration for a home refresh.  
Don't miss these other family dinner ideas.