Let's face it. It might seem hard to find gifts for men who are Christians. Often, manufacturers and retailers seem to target men in ways that don't align with the Christian faith. But, that doesn't mean it's impossible to find the right gift. It means you need to focus on what makes the man in your life special and honor the integrity they live each day of their lives.
Buying a gift for Christian men might mean taking a trip to your local Bible book store. Or, ordering from your favorite religious online catalogue. There are many great gifts you can give to your Christian husband or dad, or son.
This post contains affiliate advertisement links.
5 Gift Ideas for Christian Men
1) Leather-bound Bible
It might seem cliché but a Bible is one of hte most thoughtful gifts you can give to a Christian man. Sure, he may already have a Bible or two. But, the more he uses it the more worn it might be. And as we age the need for larger print may be a factor. Or it could be that the one he has isn't a really good quality Bible.
I'm sharing what I believe to be a good quality Bible. It has a good soft leather cover. The type is a good size and the margins makes for ease of note taking. Plus, there are some good quality references in the back as well.
To really personalize this gift, be sure to have his name embossed on the front, and fill out the gift section with a special note from you.
NKJV, Reference Bible, Classic Verse-by-Verse,
Features include: Center-Column, Premium Goatskin Leather, Black, Premier Collection, Red Letter, Comfort Print by Thomas Nelson
For a genuine goatskin leather bound Bible the price on this is excellent.
2) Printed Faith Shirts
Men seem to enjoy wearing t-shirts. And, why not? T-shirts are comfortable, classic and can be worn for years! Plus, they can be dressed up when worn under an open button down or jacket. Or, worn casual with jeans or khakis. Religious T-shirt designs have come a long way and there is an amazing variety available.
Whether your man enjoys wearing masculine t-shirts that show his strength or a scripture reference there are so many great tees to choose from.
I've selected this several shirts that I like and perhaps you will as well.
3) Journal
He may not be the kind of guy who writes down his thoughts on a daily basis, or keeps track of his daily to-do in paper form, but Christian men are men of prayer. And, they too need to keep track of those for whom they are praying.
Another great way they can use a top quality journal is for writing scriptures, to memorize. Or, to take notes for lessons they're studying or preparing.
Help them out by giving them a convenient journal that they can keep in their desk drawer or truck to write down those they want to remember when the bow to the Father.
A Hardcover Notebook Set with soft faux leather cover and pen.
4) Keychain
A keychain is always useful. When you find one that you can customize it becomes much more meaningful. A leather strap keychain with his favorite verse is a daily reminder that God is with him.
Of course it doesn't have to be a verse. You can customize it in anyway that shows him you care. Perhaps it's an important date, or gps coordinates. What matters is you take the time to think about what will mean the most to him when you present him with a seemingly simple gift that has big meaning.
Customization Leather Keychain
5) A Subscription to LOGOS Bible App
Logos Bible app from FaithLife is a free app. But, Logos has upgraded subscription plans as well that allows users to dive even deeper into study. Some of the great resources available include; Bible atlases, photos, and maps, interactive media, dictionaries, encyclopedias and so much more.
Another Bible App Subcription is Bible Gateway Plus. Like Logos, the Bible Gateway App is free. But, they offer a subscription plan that includes additional Bible versions, access to commentaries, maps and more.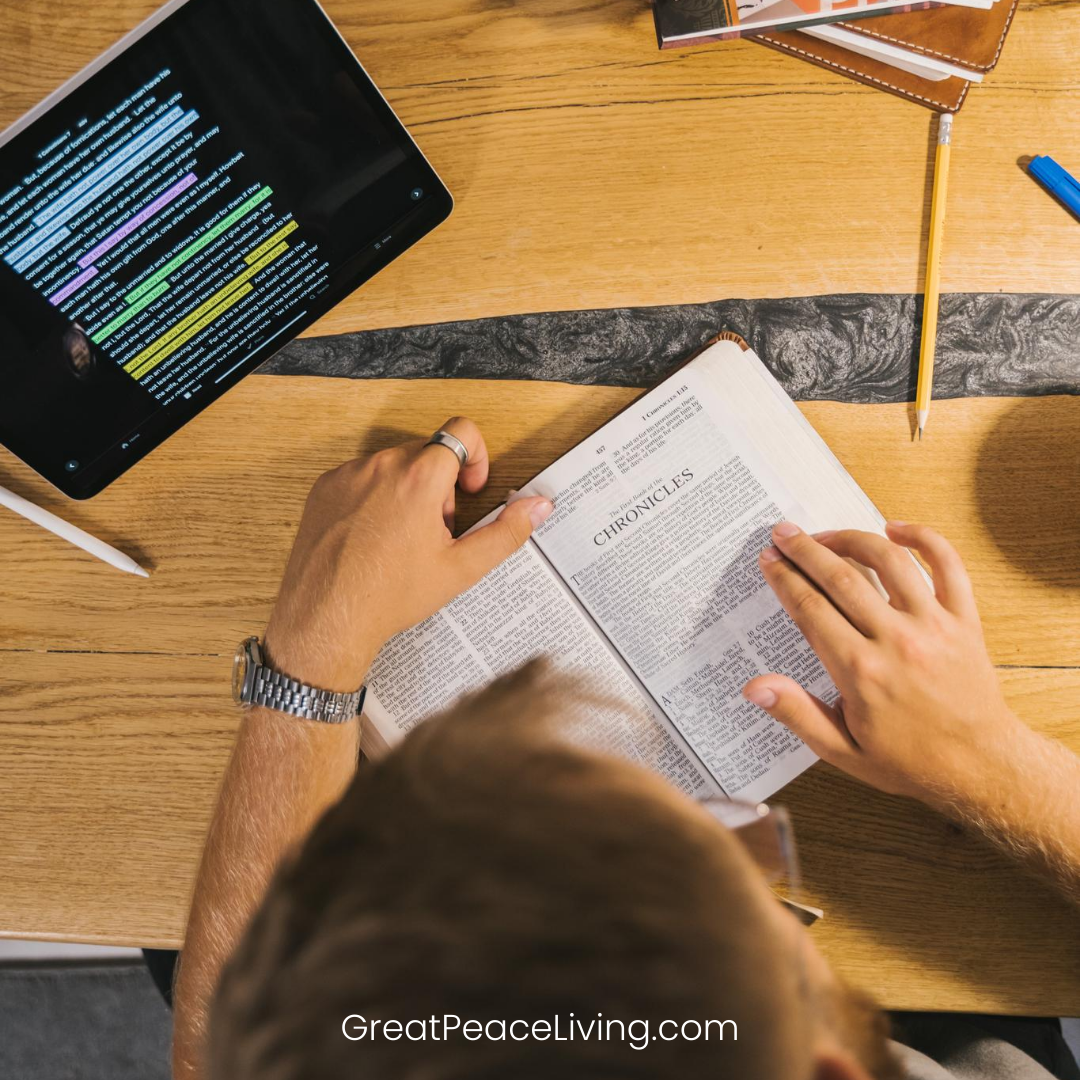 If the Christian man in your life is a studies deeply from the Living Word, then an upgraded subscription app plan would be an excellent gift.
---
The kinds of gifts you can give to Christian men can be both thoughtful and clever. Remember to take in his personality, and the character traits he's trying to live in his daily life and you won't go wrong.
Remember that as long as the gift comes from the heart, he will be thankful to receive it and will cherish it for many years.
What is one of your favorite gifts to give to a Christian friend, brother or husband? Share your ideas with the comment area below.
Photos by Tima Miroshnichenko from Pexels