If you are an extrovert married to a loner, you are absolutely partnered with your opposite. At the start of your relationship, you may have found these differences to be extremely beneficial. As time goes on though, you may find your loner husband's need for downtown to test your patience, making communication more difficult.
The truth is though, communicating with your loner husband doesn't have to be difficult or trying.
In fact, there are several ways to talk to your man when your husband is a loner. But, you have to be purposeful, and mindful of how and when it's best to talk.
This post contains affiliate advertisement links.
5 Ways to Talk to Your Husband when He is a Loner
Pick Your Moment to Talk Wisely
If you feel the need to discuss something important with your loner husband, it is a good idea to choose your timing based on their mood, rather than yours. This is especially important if you have bad news to deliver or a problem to discuss.
Your husband will need some time to process and think things through. Give him a heads up about the importance of the conversation you wish to have. This will give him the time to settle his mind for an open and honest discussion with you.
Don't Take Things Personally
When your husband wants to go be alone, it is not about you.
It is simply the way he gets renews his energy and recharges for future communication.
Once you begin to accept that your loner husband is who he is, independently of you, it will make it much easier to communicate. This is because you will understand that his need for quiet and alone time, isn't a personal attack and you will be able to time your talks more effectively.
Change Communication Styles
If you are an extrovert and your husband is a loner, you can't keep attempting to try and change him into an extrovert like yourself. That is not going to happen.
The best thing you can do is change the way you attempt to communicate with him. While you as an extrovert have to give your loner husband some space when it comes to communication, you also have to understand that you have needs as well.
If you have something you wish to communicate, but your husband needs his space, write it down to discuss when the time comes. 
It is also important to be comfortable with silent points. As an extrovert, you may be used to communicating in a different way. Realize that there is nothing wrong with silence in your conversation with your loner husband.
In fact, silences are the perfect opportunity for your husband to recharge and reflect, so try not to interrupt them.
Try to Approach Subjects with an Open Mind and Heart
Often, when we've had to wait to have important discussions our hearts can begin to feel frustrated. This may be due to feeling isolated. It might be due to not having your needs met. 
But, bringing anger into the discussion is going to do little toward effective communication. Rather, seek to speak calmly. Strive to share your thoughts in a way that is not confrontational but is rather informative. 
Let him think and feel his own thoughts and emotions.
While the two of you are one in your marriage, the reality is you both have different brains, different emotions, and different ways of doing things. Don't fall into the trap of trying to force him to see things your way. 
Perhaps, if you take the time to discuss the situation and you consider his thoughts along with your own, you may discover beneficial information for both of you.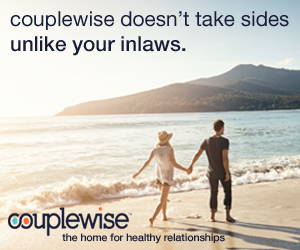 ---
There are many ways to talk to your husband when he is a loner. Your differences don't have to make communication ineffective. Just make sure you choose the moment wisely, don't take things personally and alter your communication style. In no time, you will find yourself talking to your man more effectively. 
What tips would you add to this list? Have you discovered a method of communication that works well in your marriage? Share your thoughts in the comments below.

Don't Miss These Posts
10 Things to NOT Do When Your Husband is a Loner
5 Date Night Ideas When Your Husband is a Loner
Marriage Date Night Ideas for Couples to Enjoy