Whenever you have kids in a group, whether at home, or in a co-op, or classroom setting. LEGO® challenges using bricks are a wonderful way to encourage hands-on learning in a fun way! LEGO bricks you can be adapted to so many aspects of education which is why they are a wonderful tool to encourage kids to learn through play.
These challenge builds are versatile and can work in any group whether it's just your family or a group of friends working together. Perhaps, you could even do these LEGO challenge activities using video conferencing options like Zoom, FB Messenger or Video Texting – especially during this time of quarantine when we can't get together with our friends!
I've used the following LEGO activities for my son's homeschool co-op when we lived in Ohio. As well as a challenge for kids who were present at a homeschool conference where I was speaking about using LEGO bricks in for learning opportunities.
I've used them for youth group activities with our church's youth group and for fun activities when friends visited our home.
This post contains affiliate advertisement links.
Fun LEGO® Activities for Groups
Challenge #1 – Team LEGO Build Challenge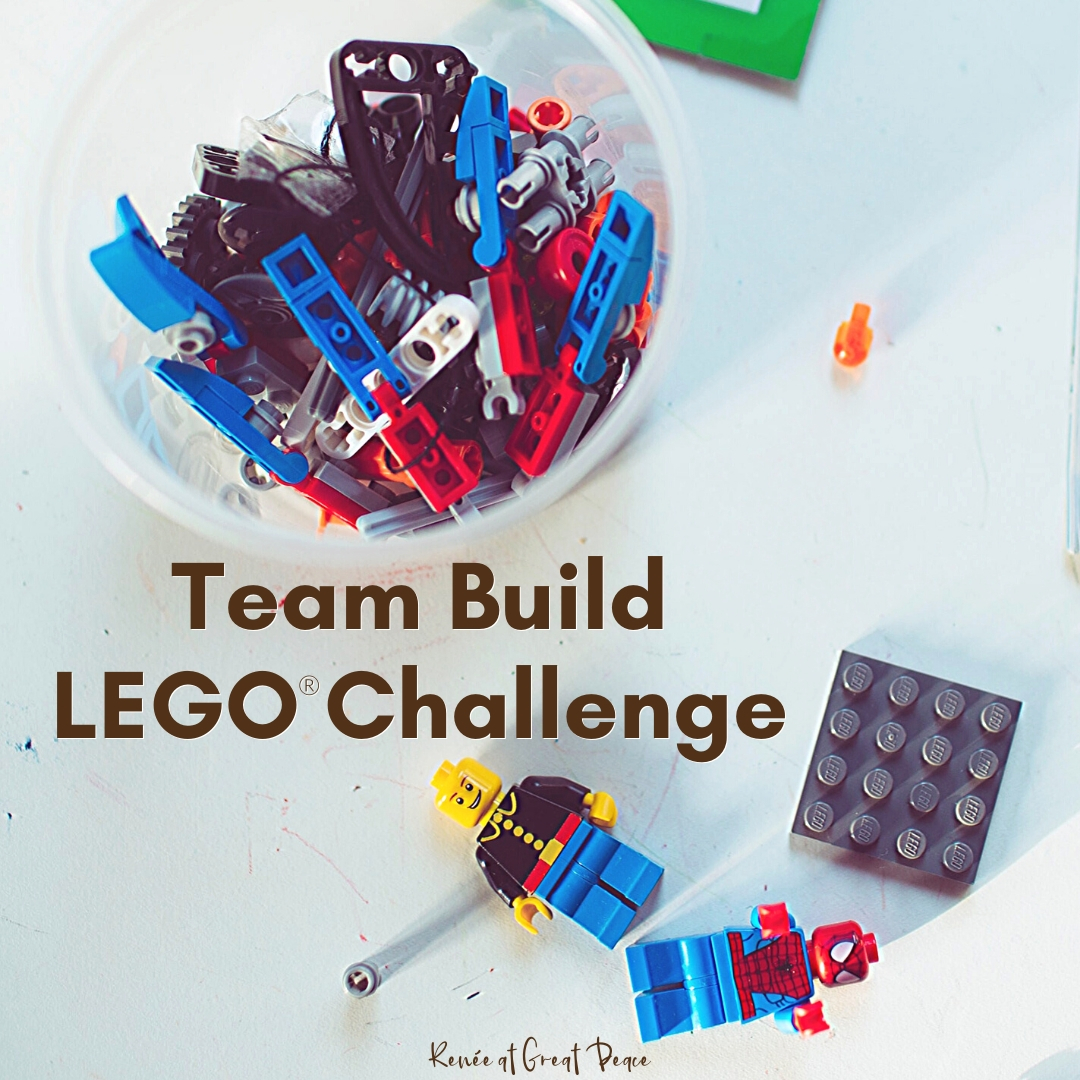 Set a container of LEGO

® elements on each table.
(We divided our 18 students into 3 tables with 6 students at each table.) 
At go, the teams are to build a pre-determined challenge with each table having a different challenge.
Teams are given 15 minutes to build.
Rules are EVERY student contributes to the build.
After the building time is up. Each team shows their build to the other teams who have to try and determine what the challenge was.
Challenge #2 – Individual LEGO Build Challenge
From an assortment of pieces let each student choose only 15 elements.
Students are given 10 minutes to build whatever they can imagine.
Students then do show & tell explaining their build.
 Challenge #3 – Speed LEGO Build Challenge
This challenge I got from Mary Prather at Homegrown Learners. You can find this challenge on her post: My LEGO® Gift to You, where you will also find a LEGO® class download.

Additional LEGO® challenges may be found at The Pleasantest Things post LEGO® Party Games.
What kinds of challenge activities have you used with your kids, co-op or for parties?
---
---
Order Used LEGO pieces to build up your supplies for less.
---
LEGO® is a trademark of the LEGO Group of companies which does not sponsor, authorize or endorse this site or products.
One of the Photos is by Markus Spiske on Unsplash.