Dinner Rolls are a staple of most family dinner tables. Whether you buy them at the store bakery or use a pre-made frozen dinner roll dough I'm guessing you serve rolls as a side for your family dinners at least once a week. But, wouldn't it be great if you could easily make your own? You can make dinner rolls or fresh loaves of bread at home and it's easier than you think.
A lot of people are afraid of baking bread because they've heard that baking can be a bit hard. No one wants to spend time kneading dough that doesn't rise, or turns out heavy and dense.
This post contains affiliate advertisement links.
Maybe you've avoided baking because of these reasons. Or perhaps, you've tried in the past and didn't have great results.
Today, I'm sharing my favorite bread recipe that's fool proof!
What You'll Need for this Basic Bread Recipe
That's it! You only need these 6 ingredients to make incredible bread. I prefer King Arthur bread flour. It's soft and tender and rises beautifully with each batch. But, if you only have all-purpose flour it's OK to use it.
For this bread dough you'll need a large mixing bowl, and a loaf pan. If you decide to make rolls instead of loaves you'll need a baking sheet. And, I usually mix my dough in a KitchenAid Pro Stand Mixer, but that isn't absolutely necessary.
I prefer using stone pans to bake my bread. I've used stone loaf pans, bar pans, and even done rolls on my stone pizza pan. The heated stone gives a crispness to the outside crust but keeps heating the dough evenly on the inside. Which means for a soft, tender dough on the inside with a little crispness on the outside.
Ways to Use this Basic Bread Recipe
I use this basic recipe it for a wide variety of baking options. It's a versatile dough that can withstand touching, and shaping into a variety of bread based recipes.
Here's a list of ways I've used this bread dough recipe.
dinner rolls
loaf bread
pizza dough
Stromboli
calzones
cinnamon rolls
How to Make this Basic Bread Dough Recipe
Start by softening the butter. Either let it sit out for a couple of hours to reach room temperature, or you can soften it in the microwave.
Add flour to a large mixing bowl. For the full recipe I start with about 5 cups of flour. Add the sugar and salt to the flour and give it a quick whisk.
In a measuring cup, measure out 1 cup of warm water. The water should be just slightly warm to the touch, not hot. Add your yeast to the water and let the yeast bloom.
Add the softened butter to the mixing bowl and break it up a bit. Next pour in the water mixture.
Using a dough hook attachment use a stand mixer to knead together your dough.
When it comes together into a ball, let it continue kneading for a few minutes.
If you don't have a stand mixer, use your hand to mix and knead the dough until it's soft and smooth.
Test the dough with your fingers.
If the dough feels too wet, add in more flour, just about 1/4 cup at a time, letting it knead together after each addition. You don't want your dough to be too dry.
If the dough feels dry, it probably is! That's when you can add a little more water, just go a little at a time mixing well after each addition.
The reason the exact measurements differ is dependent upon the humidity on any given day, and also different kinds of flours can be thirstier than others. Which is why I prefer a good quality bread flour.
You want your dough to not feel sticky or dry. Is should be damp but not wet. And, once it's mixed and kneaded well, it should form a soft dough similar to the feel of play dough.
I like to give my dough a few more kneads by hand on a lightly floured surface.
Once it reaches the desired texture, place back in the mixing bowl and cover with a soft tea towel. Let the dough rise in a warm, dry, place for 20 minutes.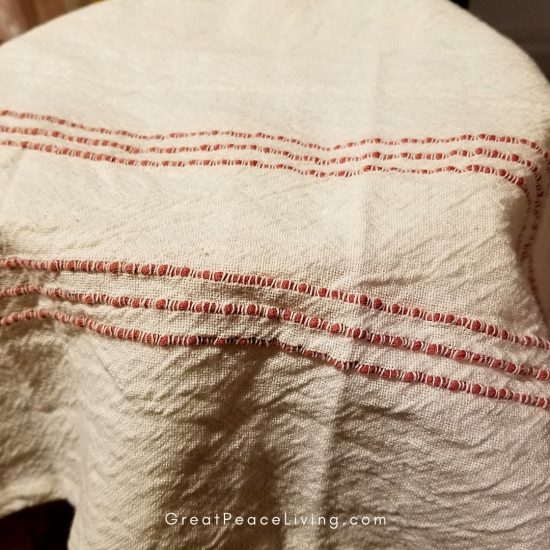 After this rise, punch the dough down. Then, let it rise another 20 minutes, covered.
Then you can shape into 2-3 loaves, or 18-36 dinner rolls and place into the pan you plan to bake in. The amount you get will depend on how well the dough rises. On colder days you may only get two loaves, or 24 rolls, while on warmer days you can get three loaves, or 36 rolls.
Let the dough rise one more time, this gives your dough even more lift and softens the internal texture.
While the dough is in it's final rise stage, pre-heat the oven to 375 degrees.
In a hurry? Skip the second rise, and shape into the loaves and let them rise for 15-20 minutes. While the second and third rises give your dough more lift, and softer texture you can skip the second rise with good results. Though your yield will likely be smaller.
After the final rise, place the pans into the oven. Let bake for 15-20 minutes for rolls and 25-30 minutes for loaves. You want the top to be golden brown. Let rest for 5 minutes before slicing or serving.
Yield:

2-3loaves
Basic Bread Dough Recipe
Prep Time:
1 hour
30 minutes
Additional Time:
5 minutes
A basic, and versatile bread dough recipe.
Ingredients
5-6 C. Bread flour
1 stick unsalted butter, softened
1 tsp. salt
1/2 C. sugar
2 1/4 tsps. active, rapid rise, yeast
1.5-2 C. warm water
Instructions
Soften butter.
Measure out flour, sugar, and salt into a large mixing bowl.
Add softened butter to the bowl.
Measure yeast into 1 cup of warm water, and let the yeast bloom. It will begin to look a little bubbly.
Add the yeast mixture to mixing bowl.
Fit a dough hook onto a stand mixer and mix the ingredients to form a dough. Continue allowing the mixer to knead the dough until a soft ball forms.
Test the dough, if too dry add a little more water, if too wet add a little more flour. You want a soft ball consistency that will spring to the touch.
Form into a ball, cover the bowl with a cloth and set in a warm, dry place for 20 minutes for the dough to rise.
After 20 minutes, punch down the dough. Cover and let rise again.
Pre-heat oven to 375 degrees.
After 20 minutes, form dough into 2 or 3 loaves (depending on how much your dough rose), or dinner rolls (about 24-36). Let rise one more time for 15-20 minutes or until doubled in size.
Bake for 20-25 minutes for rolls and 25-30 minutes for loaves until the top is golden brown.
Remove from oven and let rest for 5 minutes before slicing, or serving.
Nutrition Information:
Yield:
36
Serving Size:
1
Amount Per Serving:
Calories:

446
Total Fat:

4g
Saturated Fat:

2g
Trans Fat:

0g
Unsaturated Fat:

2g
Cholesterol:

7mg
Sodium:

68mg
Carbohydrates:

86g
Fiber:

3g
Sugar:

3g
Protein:

14g
Nutritional calculations are for informational purposes, they are estimates and actual results may vary.
The Versatility of This Basic Bread Dough Recipe
You'll love the simplicity of this bread dough. It's easy to mix, and isn't at all temperamental. I've been using this same dough for many years and only ever had it fail a couple of times, when I had a bad batch of yeast.
Baker's Tip: Store your yeast in the freezer! This keeps it safe from varying temperature fluctuations. And, it'll be ready to wake up with some warm water.
In fact, this dough is so versatile I can easily swap out ingredients when I'm out of something.
Swap butter for equal parts olive oil, or use vegetable oil
Out of sugar? Use 1/4 cup of honey instead
Don't have any bread flour? That's OK you can use all-purpose flour.
I've adapted this recipe so many times depending on what's on-hand and I always am pleased with the results.
Don't need 3 loaves of bread in one baking? You can easily half the recipe. Or, divide into 3 sections after the second rise, and store 2 of them in zip bags in the freezer. Bake the first section as needed.
For the frozen dough, when ready to use, set out in the morning to thaw. Once thawed, shape into a loaf or rolls, and let rise. Bake as usual.
---
This bread recipe makes yummy bread especially when you slather butter on the slices or rolls. You'll love adding this recipe to your family line up of dinner ideas.
Use these rolls with any of the following dinner ideas: