The summer months always make for some delicious food ideas, especially for large backyard BBQs with the whole family. While the summer months are great for large get-togethers with plenty of food, it is also a fantastic time of year for small families. It can be difficult to find the best summer dinner ideas for small families as most summer recipes are designed for a crowd.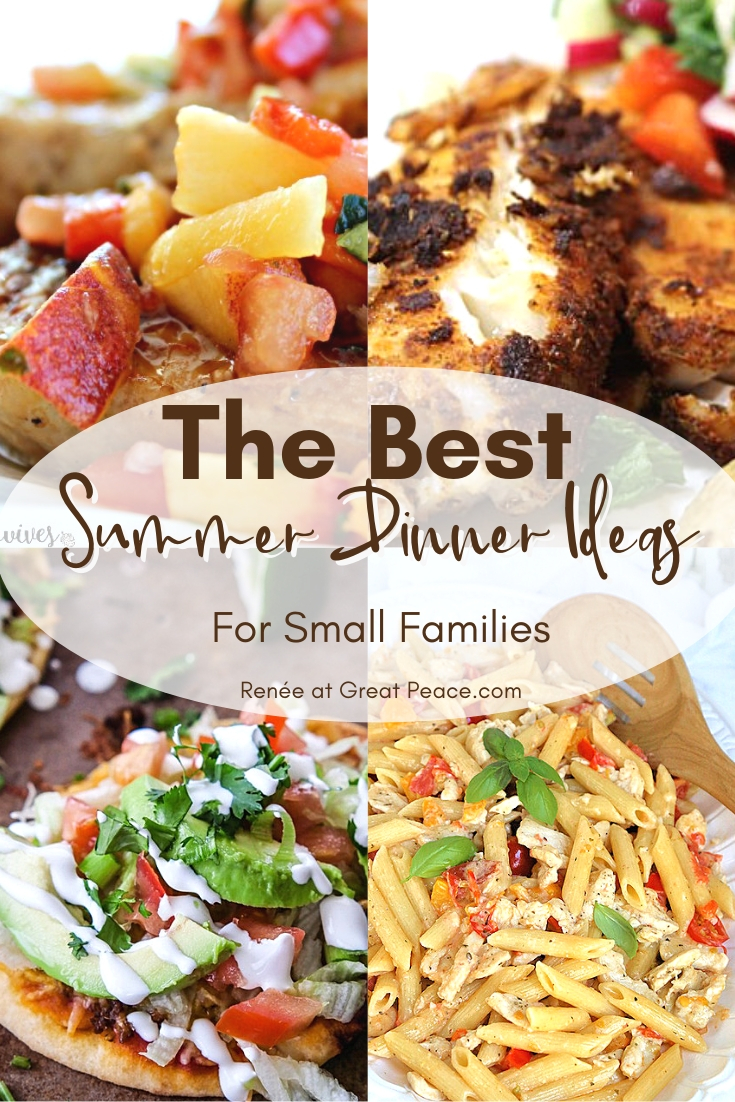 You don't want to have too much in the way of leftovers, so it is important to find something that will accommodate your small family. 
Summer recipes are made up of delicious and fresh ingredients. From simple recipes like whistle dogs all the way to more in-depth ones like lemon garlic iced tea chicken, there is something for every small family to enjoy this summer.
Summer Dinner Ideas for Small Families
These summer dinner ideas for small families are sure to save the day. No matter what you chose to make, these dinner ideas will please everyone that gathers around your table. 
Healthy Dinner Ideas
Fish & Seafood Dinner Ideas
Beef Dinner Ideas
Pork Dinner Ideas
Pasta Dinner Ideas
Chicken Dinner Ideas
Simple & Delicious Dinner Ideas

With so many delicious summer dinner ideas for small families to choose from, you are sure to find something for everyone. Preparing dinner for your small family doesn't have to be complicated, especially with all these yummy options.
Do you have a summer dinner favorite? What is it? I'd love to know
These links will give you even more ideas for family dinner ideas for your family all year long.