When Your Child has a Passion for Art
Art and music appreciation are both subjects that can enhance all areas of learning.  Sometimes, it's overlooked in favor of core subjects.
Homeschool art can be simple letting kids explore hands on artistic pursuits on their own while you provide them with great tools. 
Homeschool music can start with teaching them how to listen quietly to great music. 
Teaching fine arts comes easy for me even though I'm not very artistic. Why? You may ask. Because,it comes very easy to my son.
He draws all day long. He hums all day long. He has a heart for rhythm and music and a passion for art. So any program I choose or anytime I add it to his lesson plans he jumps to it like a frog to water. 
This post contains affiliate advertisement links.
How to Get Started Teaching Art in Homeschool
A Simple Start in Chalk Pastels is just what it says, simple.
Chalk Pastels are probably the easiest art medium to work with. This means that even in the littlest of hand students can learn to create beautiful things. Through teaching of Nana, Lucia Hames, your kids can learn and paint amazing pieces of art. 
You Are an Artist Chalk Pastels lessons, and video courses make it easy and take the guess work out of homeschool art. Whether you prefer a unit type study or a year-long adventure you'll find a lesson pack that works for your family.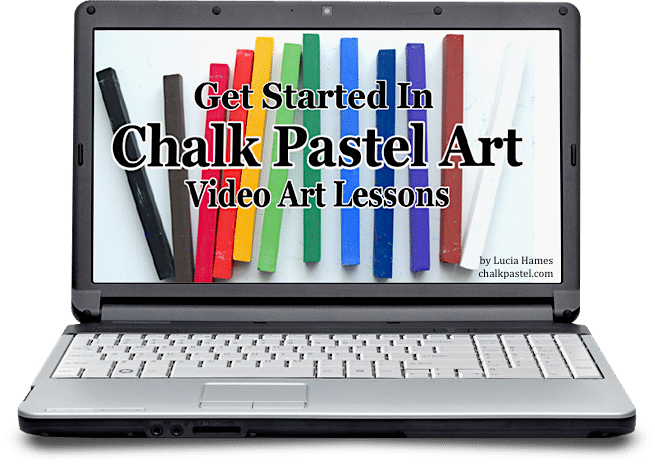 I wanted to introduce Jonathan to a medium that I happen to love. He likes chalk but his favorite medium is colored pencil.
Here are some examples his work in chalk pastels. 
How to Get Started Teaching Music in Homeschool
Getting started teaching music appreciation in homeschool can be as simple as having your kids learn to listen. 

This was written by a homeschooling mom for homeschooling moms and is simple to use.
Yet it teaches about composers and their pieces. Encourages a bit of research, and imagination while still teaching about rhythm, instrumentation and dynamics.
This program is truly built on guiding students to a true appreciation for music.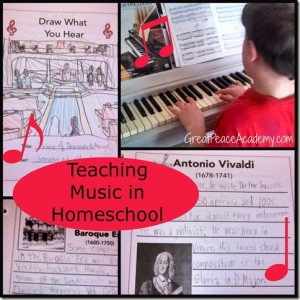 What are your favorite materials for teaching fine arts in your homeschool?