One of my favorite children's stories is The Mitten. If you are not familiar with this book. The story has been around for a long time. It originally was a Ukrainian folk tale and has been retold many times. It has most recently been made famous by author Jan Brett.
This post contains affiliate advertisement links to 3rd party sites.
When I was in college, ahem, a while ago, I was in a children's theater troupe. We traveled to elementary schools performing improvisational skits for the children. One story that we did was The Mitten. 
We told the story entirely using improvisation to act out the story scene. We each pretended to be one of the animals of the story, seeking a warm place to hide in winter, finding ourselves cozy inside The Mitten.
Whenever I see snow lying on the ground, I think of this wonderful, timeless children's story. I think of how God protects the wee little animals of the forest with cozy dens, warm nests, and boroughs keeping them safe and warm during long winter months.
The Mitten as Motivation for Benevolence
Then I started thinking about those who are less fortunate than I and my family are. I thought about how cold this winter is, and how cold they must be. Then the book "The Mitten" came to my mind. That's when I had this Big Idea as I am reminded of the words of Jesus.
He said,
"Assuredly, I say to you, inasmuch as you did it to one of the least of these My brethren, you did it to Me." ▬ Matthew 25:40.
Winter is hard for many people. From the elderly who struggle on slippery surfaces to the homeless living wherever they can find a place to rest their heads. But we can open our eyes to see those outside who are in need and we can offer loving service. 
I've gathered ideas for offering benevolent service to those who may have difficulty during the winter months. 
▬ Collect mittens, gloves and scarves to take to our local homeless shelter.
▬  Shovel snow for an elderly neighbor
▬ Walk the dogs of elderly members of your congregation and/or neighbors.
▬ Take a meal to a family who has a new baby.
▬ Host a luncheon for widows.
▬ Take both women's and children's gently used clothing to a local women's shelter.
▬ Make cards of encouragement for residents of your local nursing home.
▬ Donate a food to a shelter that serves a meals. (Call ahead, ask approximately how many they serve at a typical meal, offer to bring enough to bring enough ingredients to provide a complete side dish or dessert to a meal.)
▬ Bring cookies and a thank you note to those who serve in service industries. (Firemen, Police, Nurses, Medics, Teachers, etc.)
▬ Make up blessings bags to keep in your car. Do a few for women and a few for men. Be sure to include socks, gloves, and toiletries, and some easy open canned foods, crackers, and a bottle of water. 
▬ Offer to buy groceries for an older person before a winter storm comes.
Unit Studies for The Mitten
The Mitten is such a great story. You can utilize it as a prompt for a unit study of The Mitten with your children. Start with my Free Downloadable The Mitten Printables to go along with the Story of "The Mitten." You'll find 10 activity pages for all ages, vocabulary pages, copy work both print & cursive, animal study and more.
To get this printable simply enter your email address here. Check your email to verify your subscription, then follow the prompts to receive your free printables. You'll then receive Great Peace Living newsletter in your inbox on a regular basis. 
Unit Studies for "The Mitten"
Be sure to follow my Pinterest board, Schooling with "The Mitten" for even more learning ideas.
More Picture Books to Study
Winter Themed Unit Studies
If you are studying The Mitten, you can extend learning by digging into a winter time study. Whether it's a weather unit looking at temperature and cold precipitation, or it's a study of animal hibernation now is a great time to learn all about winter.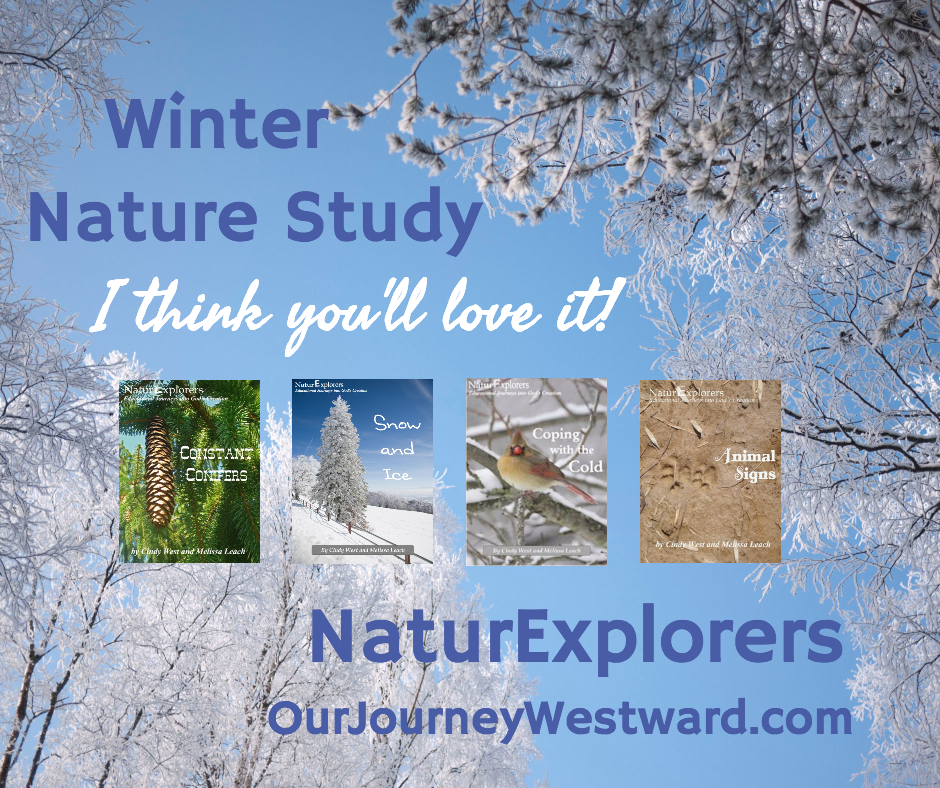 Of course you can create your own unit study. Decide what areas of learning you want for your children. Perhaps it's a science study, a history study, literature study or even math. Gather ideas and resources for your children. These may include ebooks, literature, science experiments and more. Then utilize simple notebooking pages for your children to document what they are learning. 
What are your favorite children's books for winter time? How are you inspired by them? I'd love to know how you use picture books in your own homeschool. Tell me in comments.  
Got Winter on the Brain? Try these Winter Time Solutions.
These links are Amazon ad links for winter products.
This post is a part of the iHomeschool Network's "A Book and a Big Idea Hop,  Guide to Homeschool Reading Lists, and How to Homeschool for Free.
You May Also Enjoy