Today I am thankful for God. I am thankful for the blessings He so graciously gives to my family, my friends and this country everyday. We should humbly offer prayers of thanksgiving to Him not only on this day but on each day that He grants us the breath of life. 
1 Timothy 4:4-5
 4 For every creature of God is good, and nothing is to be refused if it is received with thanksgiving; 5 for it is sanctified by the word of God and prayer.
Most gracious Lord I thank you for you are wonderful, righteous and holy in all of your ways. I praise you for your goodness and your loving kindness. I am thankful for your tender mercy every day. I thank you for friends who are so willing to open their home in love on this holiday celebrating this country's thankfulness to YOU. Let us not forget to whom we offer thanks. I thank you for the goodness of the food that you provide. I thank you for the health and safety of my family. I thank you for you are gracious to me in offering me salvation from my sins. I am thankful that you choose everyday to extend life and mercy to me. I thank YOU Oh my Father through the Holy Name of Your Son Jesus the Messiah. 



Happy Thanksgiving Day!
It's a great time to join in the fun. Just add your link to the Inlinkz Tool below, grab the button, add it to your page and let us know what you are thankful for.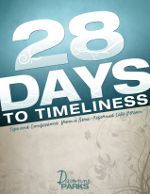 And Don't Forget, Davonne is offering two 75 % off Coupon Codes for her e-book to all participants of this Link Up. You must Link your blog to the Link Up's direct link and you must list your Thanksgivings in your link, to qualify. Links without thanksgivings will not qualitfy.



Disclaimer: 28 Days to Timeliness is an affiliate and I may receive compensation for purchases made through my site.